Kyara enables longer maximum characters in entry titles and other fields, easy conversion of tables to another collation/encoding, and simple database backup using CodeIgniter's database backup tools.
* Kyara comes from the Japanese word "キャラ", which is a shortened word for "character".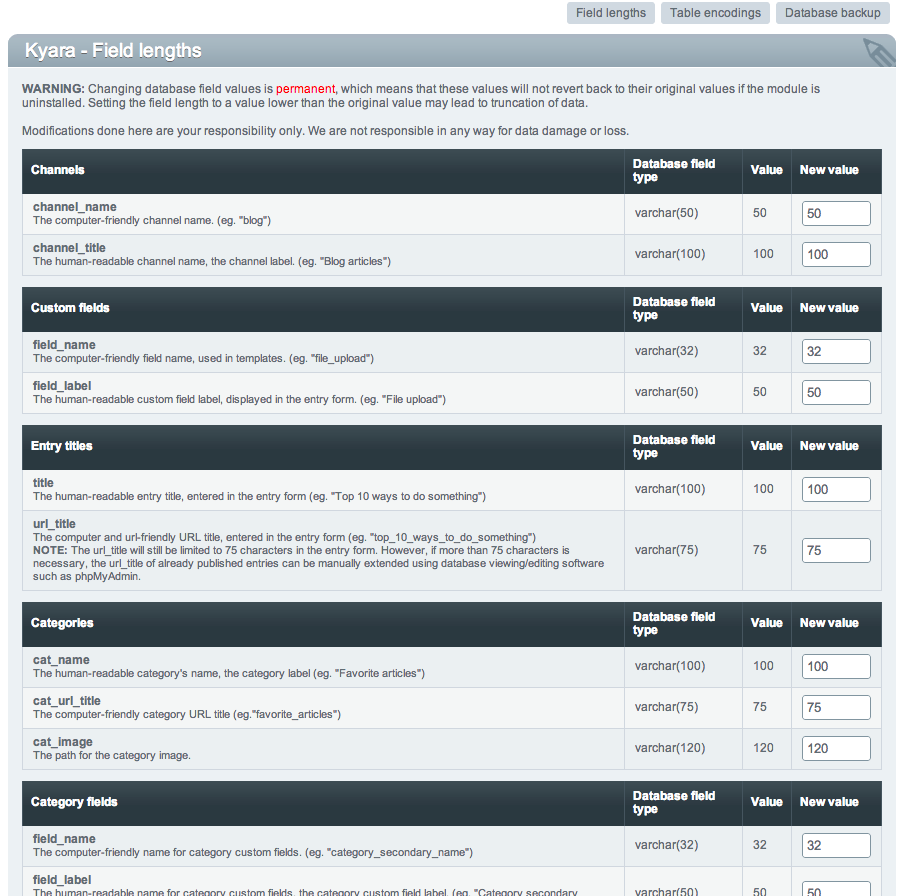 Enable longer maximum characters in entry fields and more!
Need more than 100 characters for that entry title? Enable longer maximum characters in a number of control panel fields, such as entry title and custom field labels. Simple descriptions of each modifiable field are also included.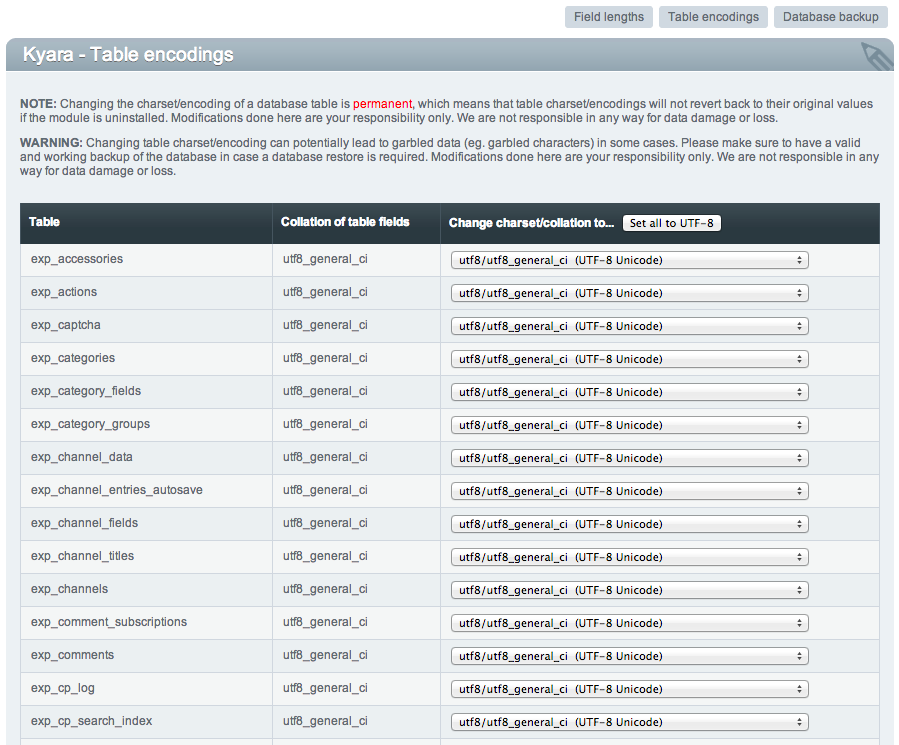 Change database tables to different collation/character sets
Easily set tables to Unicode (UTF-8) if they aren't set already, or other encodings if you have special character set needs.

Simple but handy database backup
Kyara includes a simple database backup utility based on CodeIgniter's database backup library. EE Date format variables are also available.
Requirements
ExpressionEngine 2.3+