Easy data reporting and export for clients!
Export the data from your entry search result directly from Zenbu. Hokoku adds an Export button within Zenbu to allow you to export your data in multiple formats, using your own filename and export settings.
Hokoku is now available for EE4 and EE5!

Hokoku requires Zenbu 3.2.0 or higher and ExpressionEngine 4 or higher. See the Zenbu description page for more information.
Hokoku is an Export/Reporting module for the Zenbu entry manager which allows users to easily export the entry results displayed in Zenbu in CSV, HTML, or JSON format.
After installing the module, a button labeled Export will appear within the Zenbu entry listing, allowing you to download the currently viewed entry results and columns as a file.
Get the Zenbu + Hokoku (Zenbu Export) Bundle for 130$ and save!
Main Features
Export right from the Zenbu screen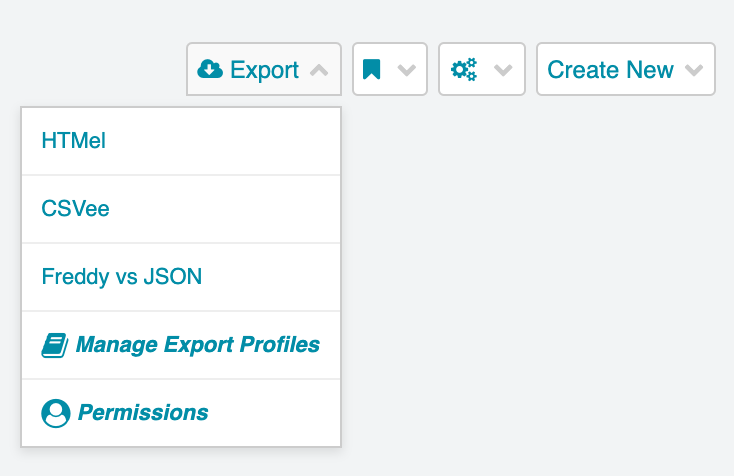 After displaying your entries in Zenbu, simply click the Export button and select your export profile. The file will then be automatically prepared and sent to your browser for download.
Manage Export Profiles with Hokoku's Editor

Create export profiles and choose the format (CSV, HTML, JSON) and filename of the file that will be exported. For CSV files, for example, determine your own delimiter and enclosure characters. EE Date formatting can be used in the filename for automatically timestamping your exported files.
Manage Individual and Member Group export profiles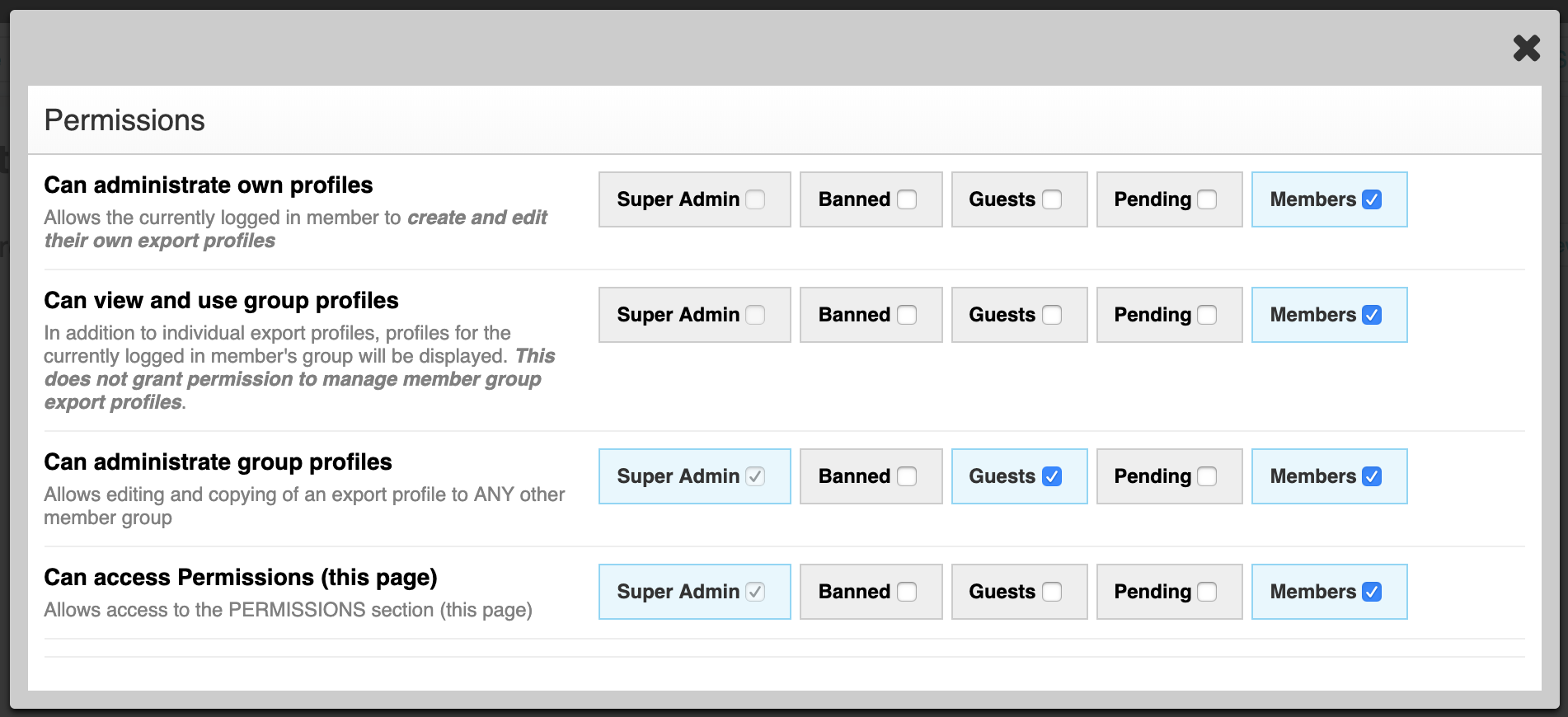 The Permissions section allows you to control if users can use their own, per-member export profiles, and/or export profiles common to their member group. Control who is allowed to administrate export profiles.
Full Feature List 
Easy export the customizable display of data when searching/listing entries in Zenbu
Available export formats: CSV, HTML and JSON format
Increased compatibility for CSV files containing non-English, non-alphanumerical characters to be opened in Excel
Flexible export profile manager to create/edit/delete profiles, allowing you to set up a profile label, export format, filename, etc
Individual- and member group-based export profiles.
Filenames can contain EE date variables. Perfect for creating filename timestamps.
Permissions section to control who has access to the export profile manager, as well as admin/view access to individual and member group-based export profiles.
Requirements
Zenbu 3.2.0+
Minimum requirement: ExpressionEngine 4