Now for EE3 !
Zenbu is now available for EE3! The latest version of Zenbu for EE2 is also included in the package.
See everything, see Zenbu
Zenbu* is a powerful and customizable channel entry manager that enables you to view entry custom fields, entry ID, title, URL Title, categories, author, status, date, channel, edit and/or expiration dates, and more, all in one list! It works similar to ExpressionEngine®'s Edit Channel Entries section in the control panel.
Get the Zenbu + Henshu (Zenbu Edit) Bundle (for EE2) for 120$ and save!
Get the Zenbu + Hokoku (Zenbu Export) Bundle for 120$ and save!
Get the Hat Trick Bundle: ALL THREE of Zenbu + Hokoku + Henshu (for EE2) for 180$
EE3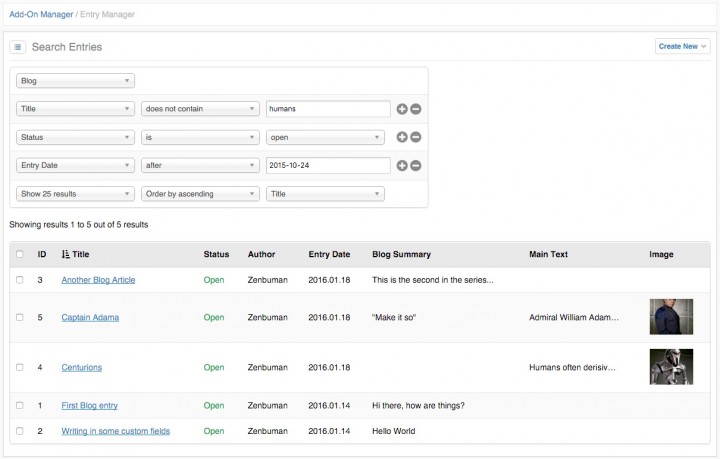 EE2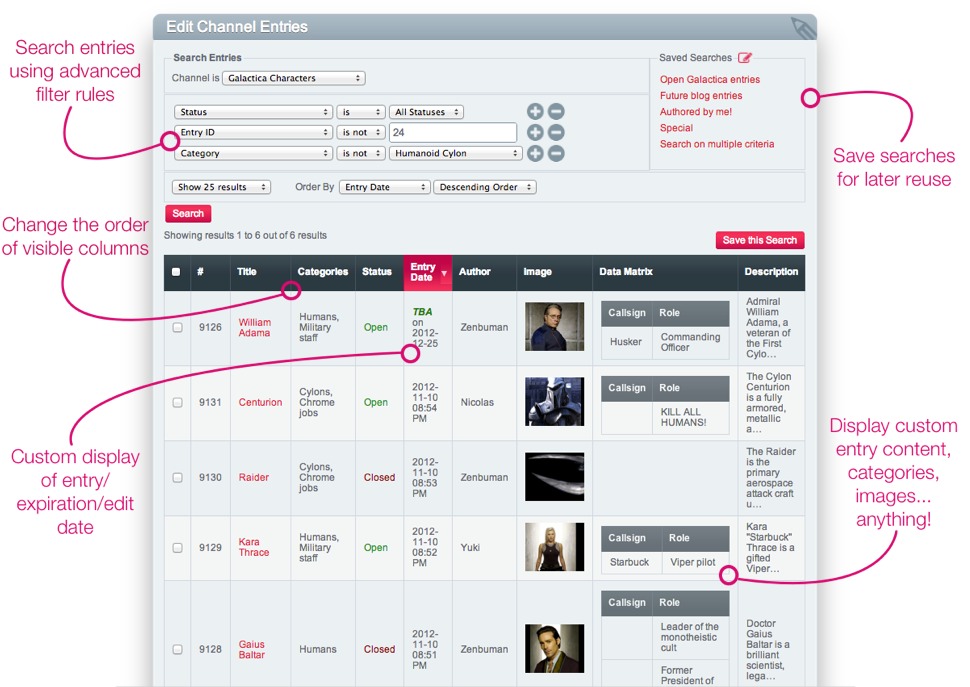 * Zenbu comes from the Japanese word "全部", which means "all" or "everything".
Main Features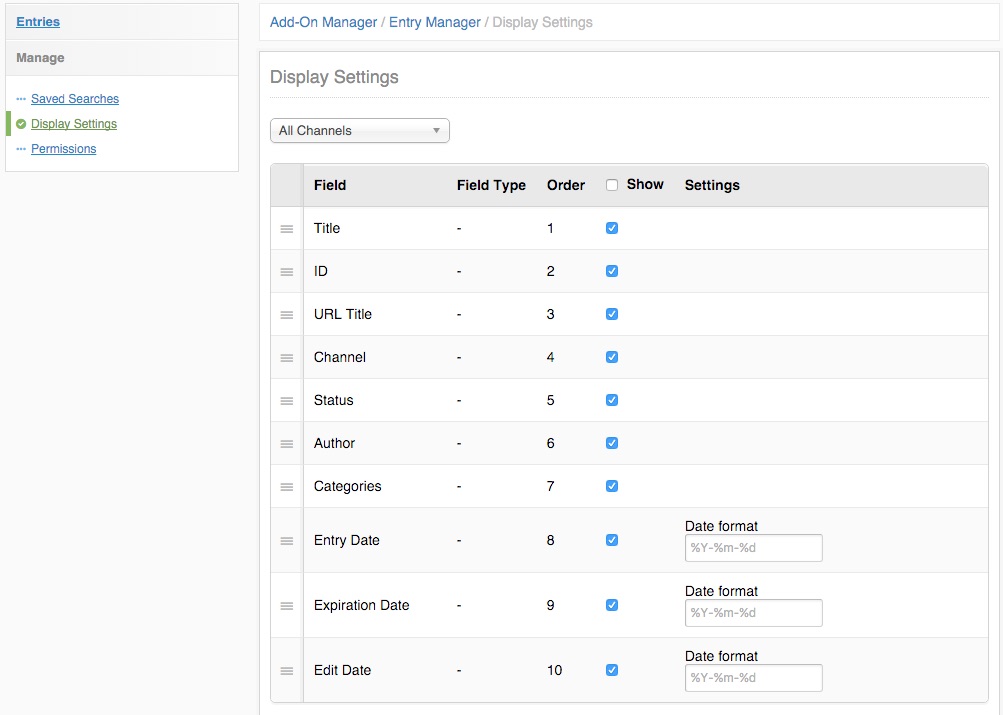 Display entry data the way you want it.
Show/Hide any entry data or custom field, and change the order in which data is presented with simple drag&drop.
More powerful and flexible filtering options through rules-based entry filtering
Similar to email applications, add and remove as many filtering rules as needed to narrow down your entry search, and your entry list will refresh accordingly. For example, want entries associated with Category A and B, but not Category C? Want only closed blog entries written by yourself, that contain the letters "EE"? Filter your entry list results by category, author, status, sticky, entry date, keyword, and more! Zenbu lets you search entries for keywords in specific custom fields as well! The combinations are endless with an easy to use, flexible and powerful filering system.
Add to this a handful of search terms such as "contains", "does not contain", "starts with", "does not start with", "ends with", "does not end with", and "contains exactly", and you can imagine the power that lies within Zenbu for searching entries.
Clients and Developers alike will be thrilled by the ease of finding the entry information they're looking for, without having to visit individual web pages or entry forms.
Save and label your entry search filters
The search filters used to narrow down your entry searches can be saved for future use so that you don't have to recreate your search filters every time. Searches can be added and removed, and can be labeled for easy reference.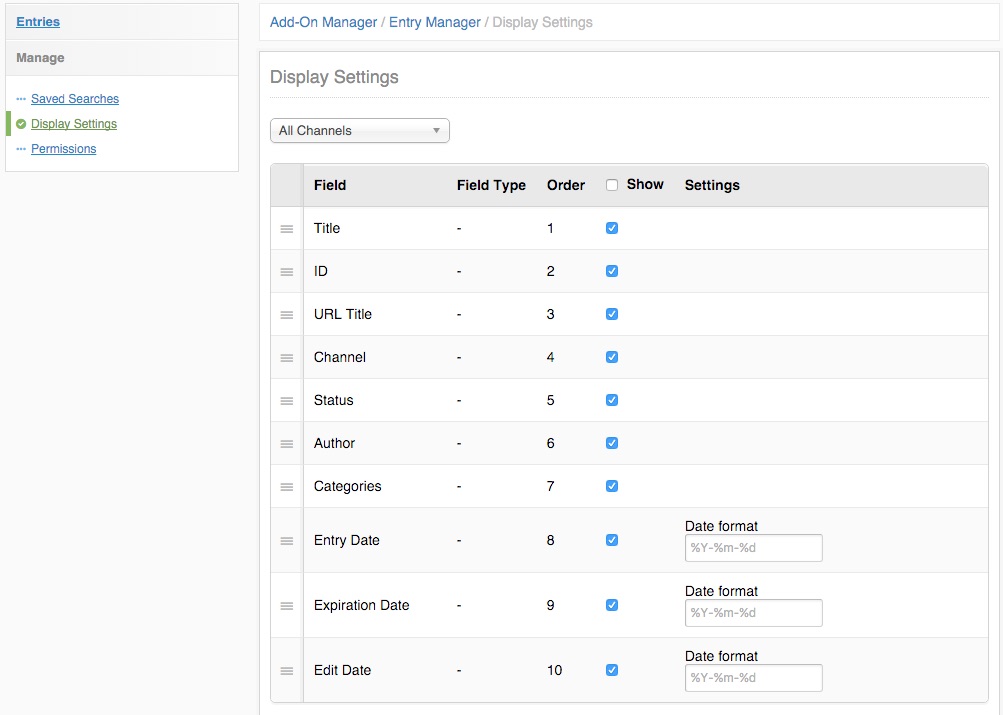 Field-specific extra options
Want to…
reduce the amount of characters displayed in text-type cells??
display HTML synthax when viewing text custom fields?
format (or stylize) entry/edit/expiration dates?
In addition to the above, Zenbu has a number of extra options for fieldtypes and other common entry attributes.
Saving display profiles for your or other member groups
Don't want to display all fields to a specific member group? Set up what and how data is displayed and in what order, and save these settings for your own member group, or to other member groups (depending on your access permissions).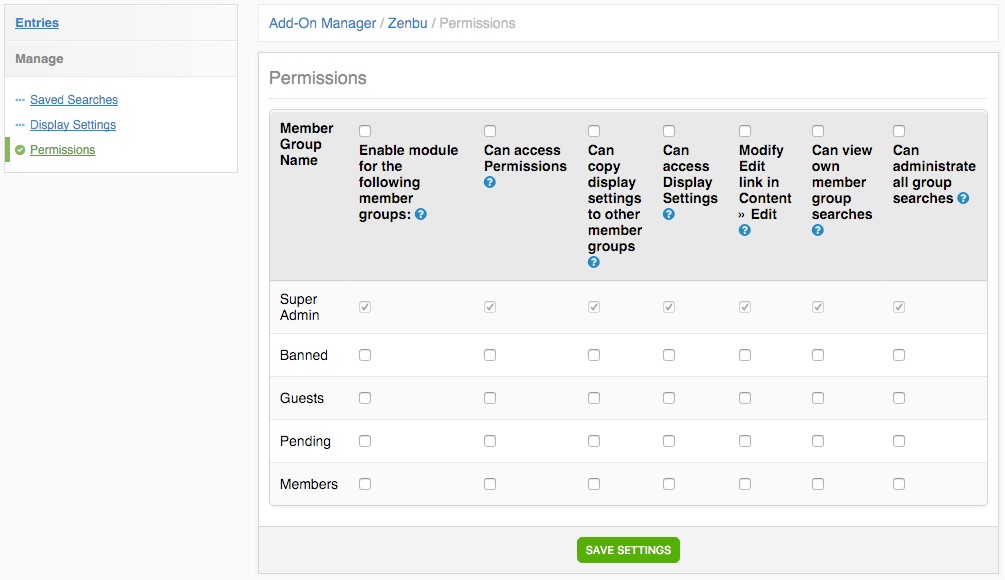 Access settings for each member group
Control which member groups are allowed to access their display settings and the member access panel, which groups have a channel dropdown in Content => Edit, and who can save display profiles to other member groups.
Feature list
Additional filtering of entries: by sticky state, author, keywords in the entry title or specific custom fields.
Quicker management of entries: Checking off entries and editing, deleting, adding/removing categories for multiple entries is more easily accessible and simple to use.
Saved Searches: Save your filtered searches and have quick access to them in the future.
Change the order of columns in entry listing through simple click&dragging in display settings page.
Show/Hide specific columns in entry listing.
Text trimming in entry listing for text/input/wysiwyg fields.
Custom date formatting
Customized display profiles per member group.
Copying and setup of display profiles for other member groups.
Access settings to show/hide the addon's settings or admin pages for each member group.
... and more in the future!
Requirements
Minimum requirement: ExpressionEngine 3.x
Last tested on: ExpressionEngine 3.1.0